The Educational Department evolved from the need to work in a one-on-one environment which is consistent and designed to meet the individual's strengths and needs in a particular area of their program.
The spiritual formation of each consumer is an integral part of the holistic growth of each individual and of the family life at Casa Angelica.
This is accomplished by:
* Participation in church celebrations with the opportunity to join a parish community.
* Weekly prayer time which actively involves the consumers through a multisensory approach. The use of scripture and symbol, music and movement, "smells and bells", as well as some personal space for quiet time and silence provides another experience of a faith community.
* Weekly opportunity to participate in the formation of Christian values and morality through use of media, music and other activities.
* An ongoing sensitivity to the various events and seasons in the lives of our consumers at Casa Angelica.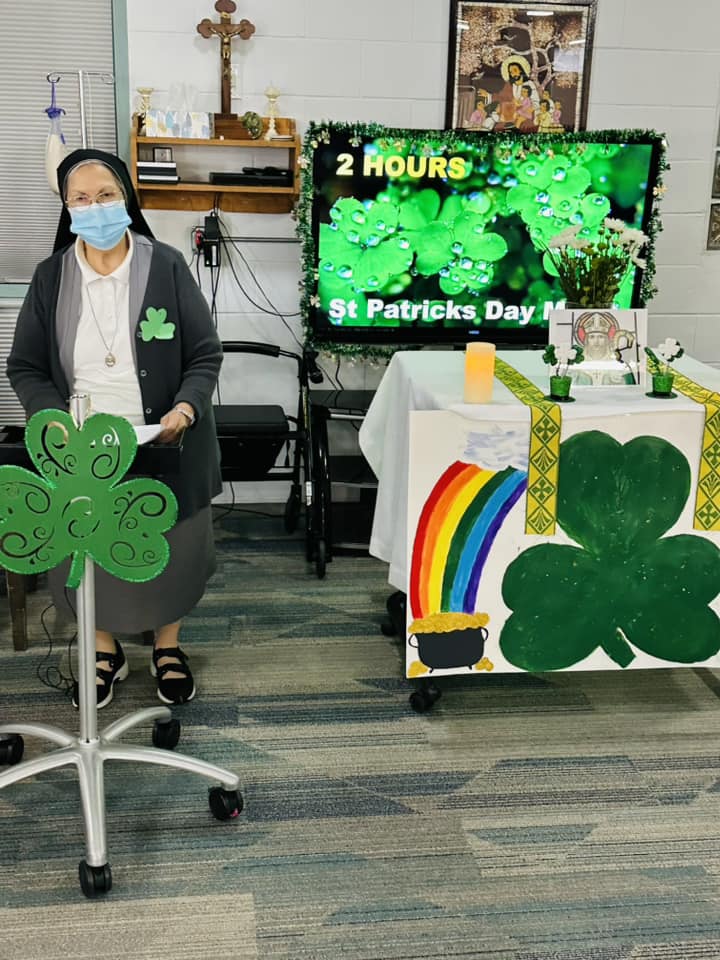 Casa Angelica offers a full range of therapies for our children and
young adults to include the following:
* Physical Therapy
* Occupational Therapy
* Speech and Language Therapy
* Aquatic Therapy
* Music Therapy
* Pet Therapy
Each therapist provides one on one therapy along with group therapy sessions. The therapists coordinates with all members of the Interdisciplinary Team to provide a holistic therapy program for our young people.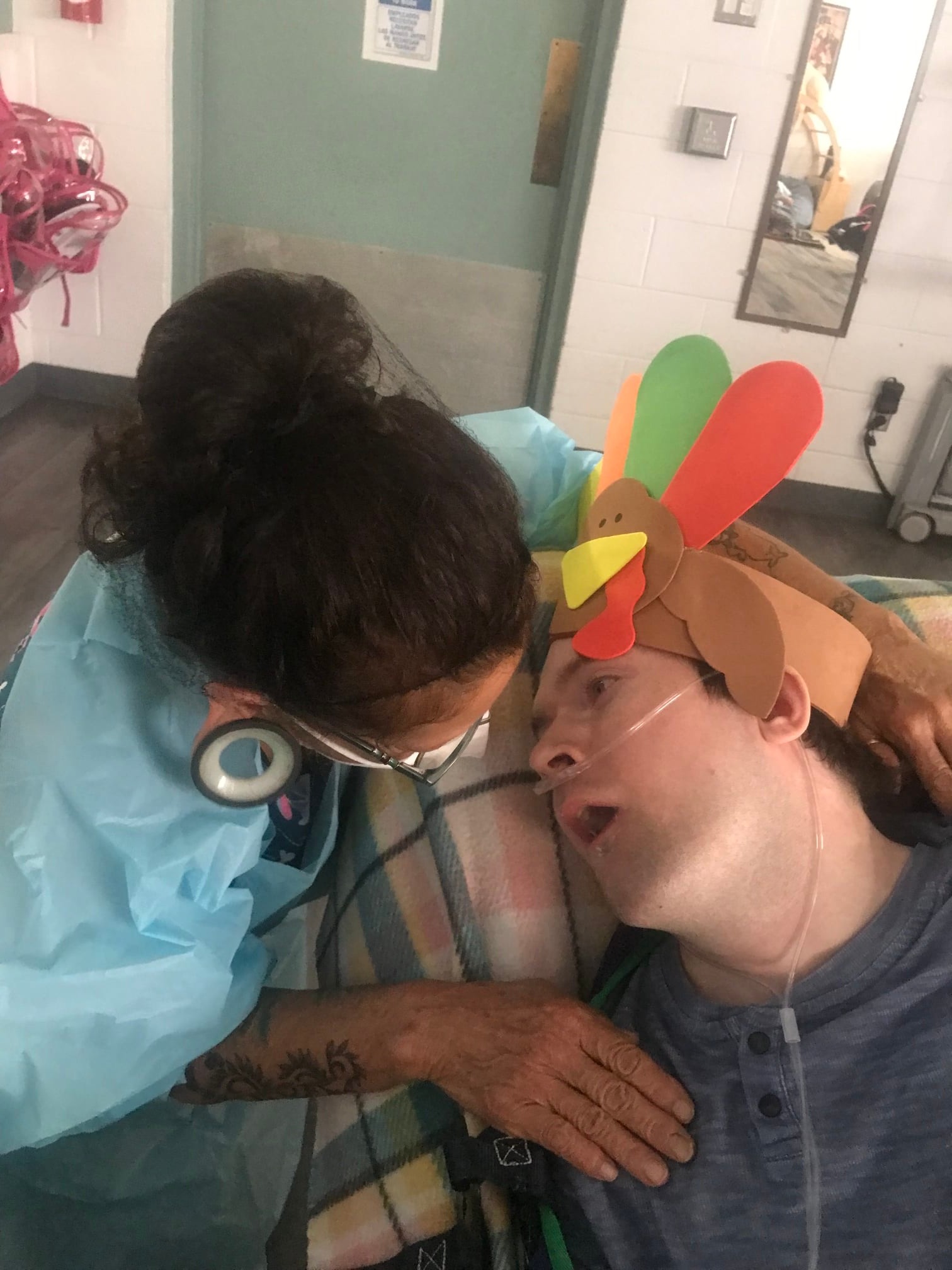 The Physical Therapy Program focuses on the gross motor needs to support each person's mobility and independence. Mobile standers, gait trainers and seating systems are all part of the Physical Therapy Program at Casa Angelica.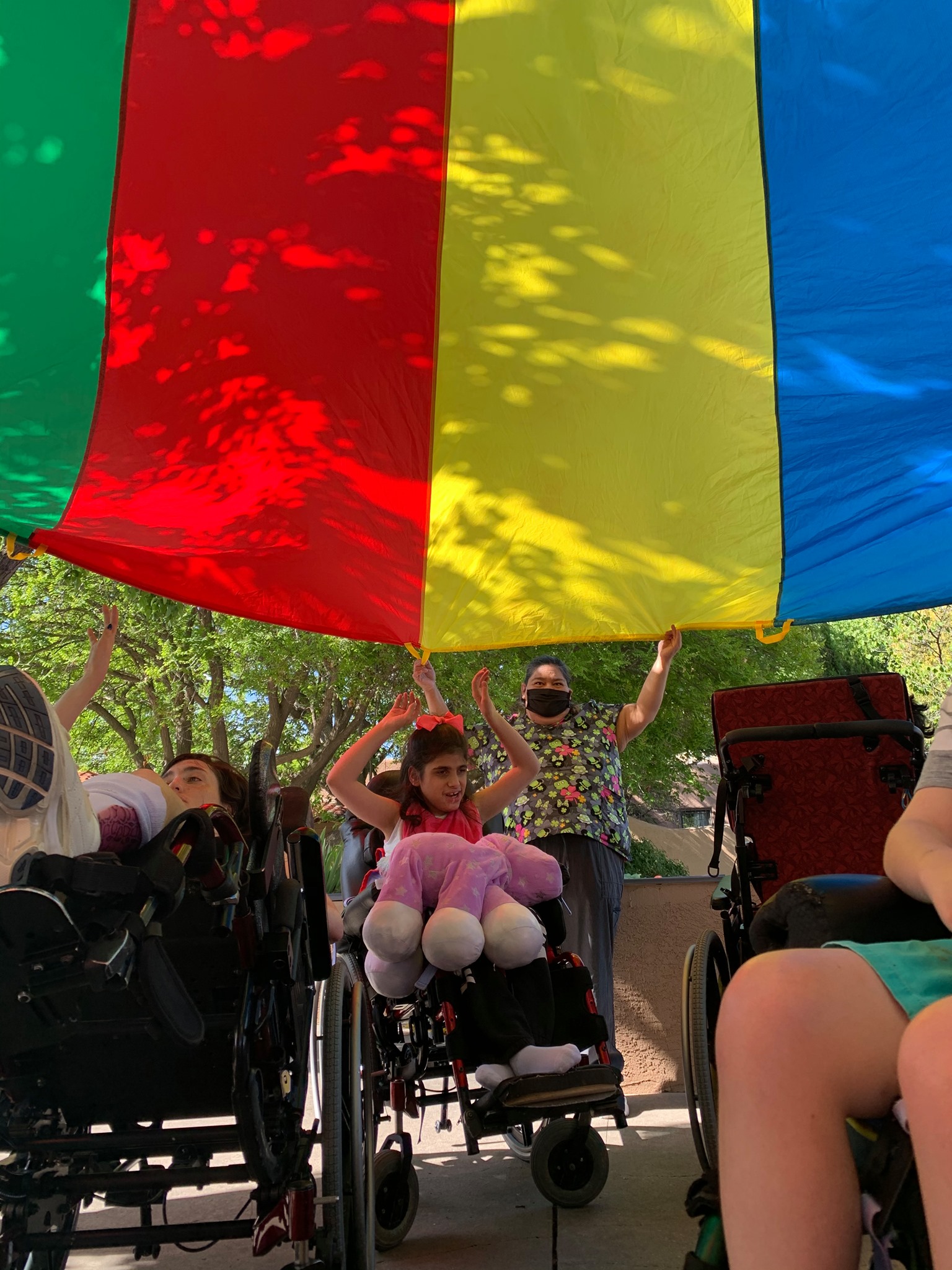 The Occupational Therapy Program focuses on assisting our young people with Activities of Daily Living along with the functional use of Augmentive communication devices, the computer and the IPAD. This enables our young people to communicate with caretakers, family and friends enhancing each person's quality of life.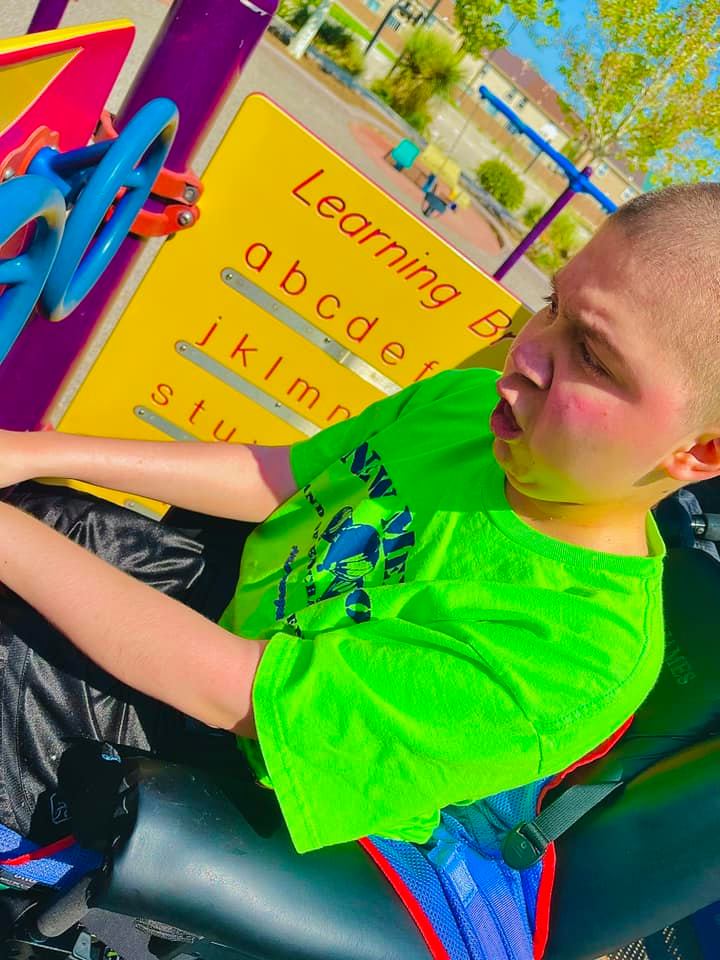 Speech and Language Therapy
The Speech and Language Therapy Program is diverse in evaluating the areas of expressive and receptive communication along with all areas of oral motor function. The use of VOCA switches, schedule boards and simple sign language enables our young people to express their needs.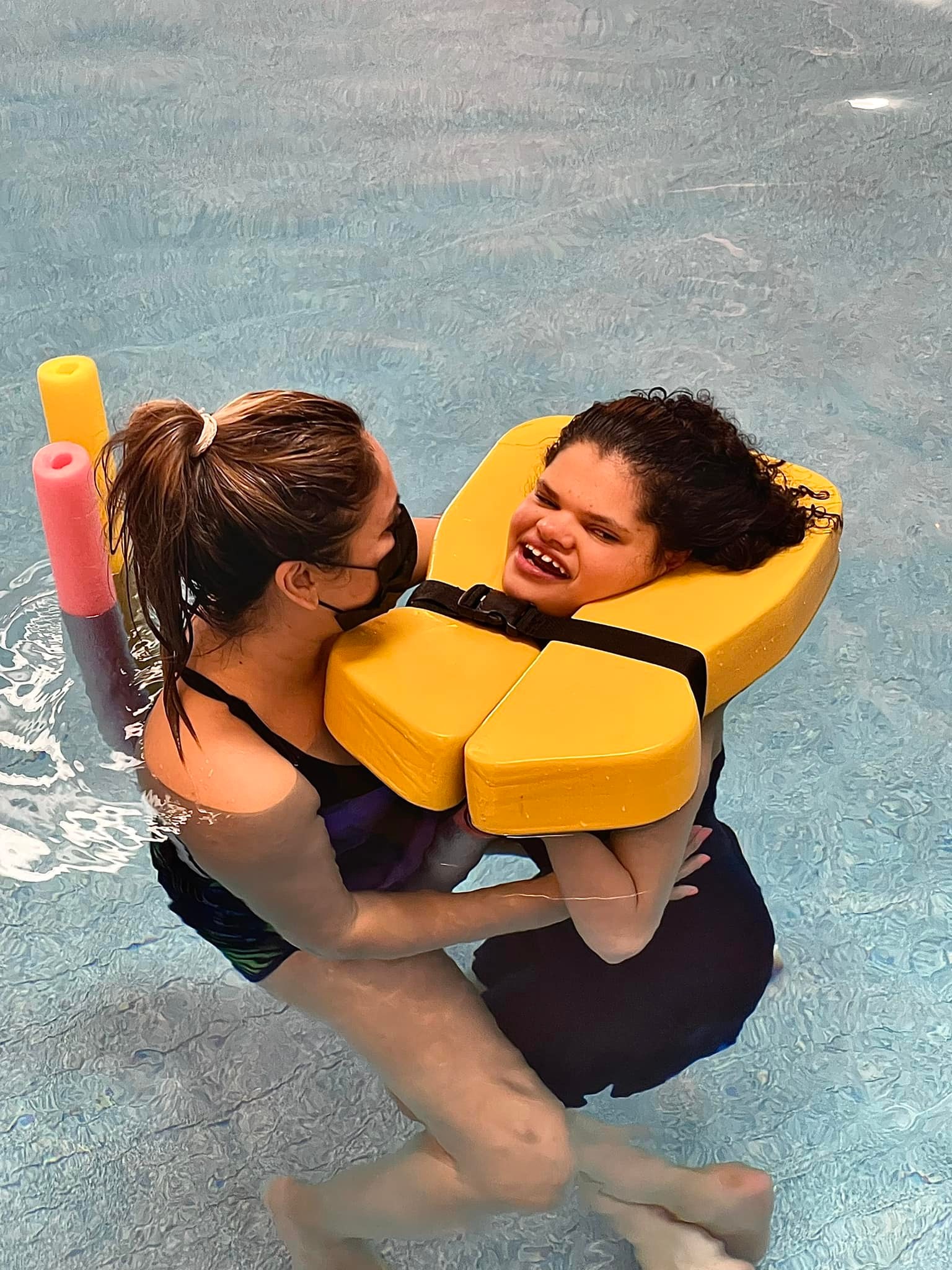 Aquatic Therapy is an integral part of our Active Treatment Program.
A therapeutic indoor pool is on site. Whether participating in range of motion activities in the water or relaxing in the pool and just having fun, the Aquatic Therapy Program is one of the highlights of our program.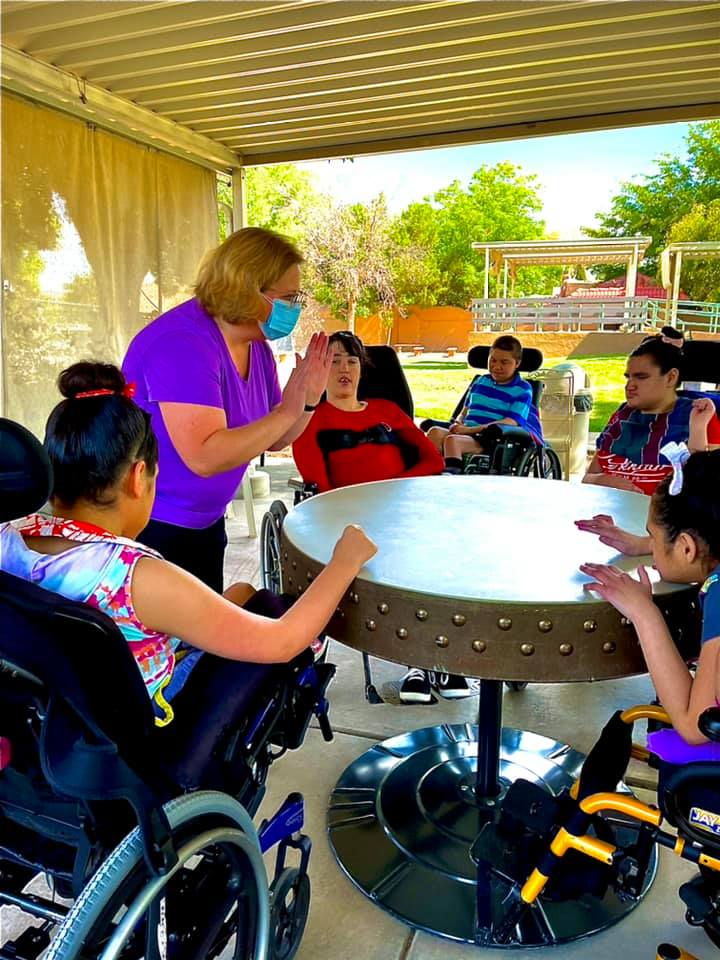 Music Therapy brings joy to the young people of Casa Angelica. Social interaction, facilitation of exploration of their environment through play and physical applications to music and relaxation are all a part of the Active Treatment Program.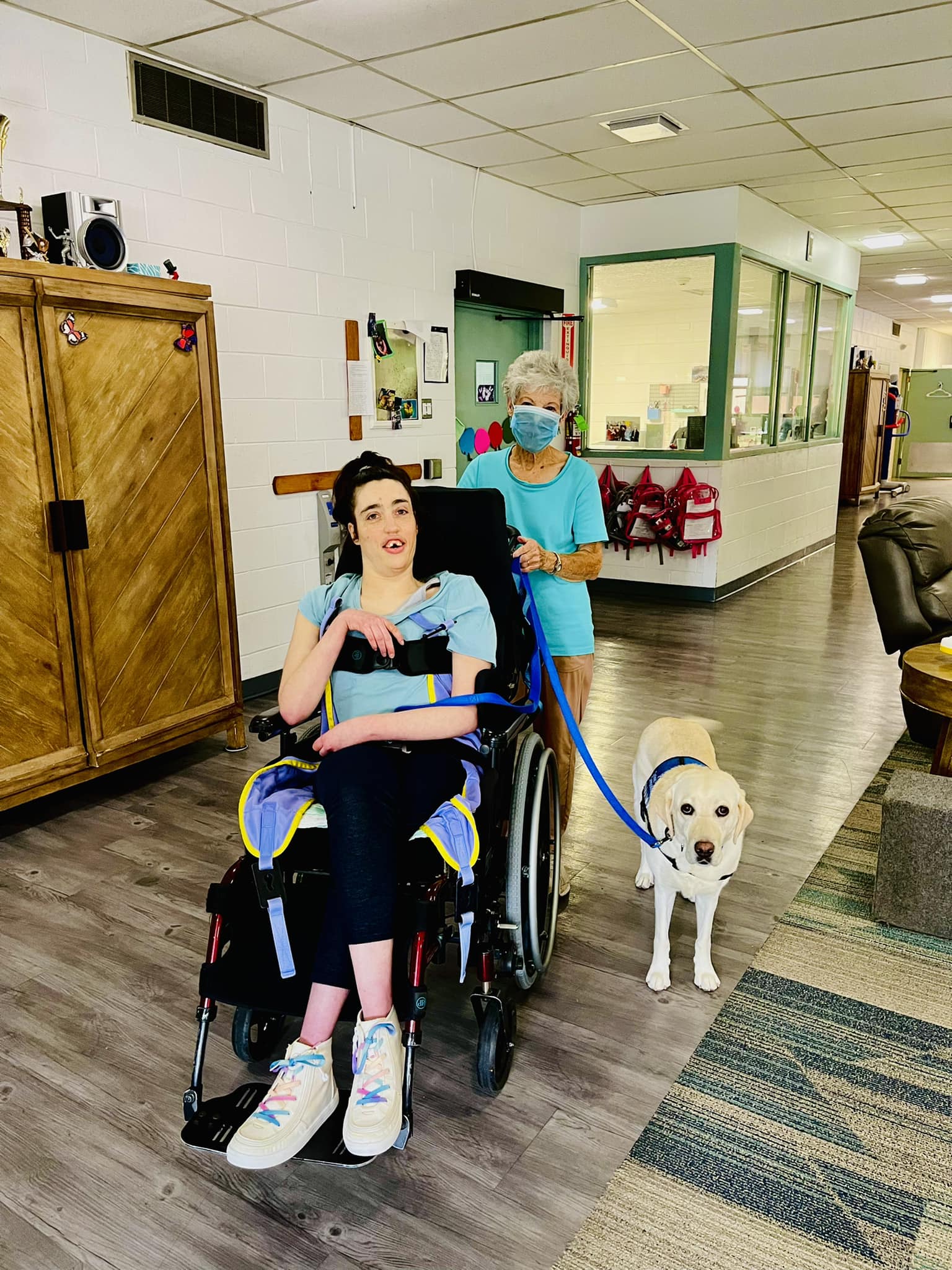 Pet Therapy brings an unconditional affection between our young people and specially trained dogs. The therapist works with each consumer to elicite a response with the animal. From "petting" to "walking the dog" each person feels special with the bond that is created.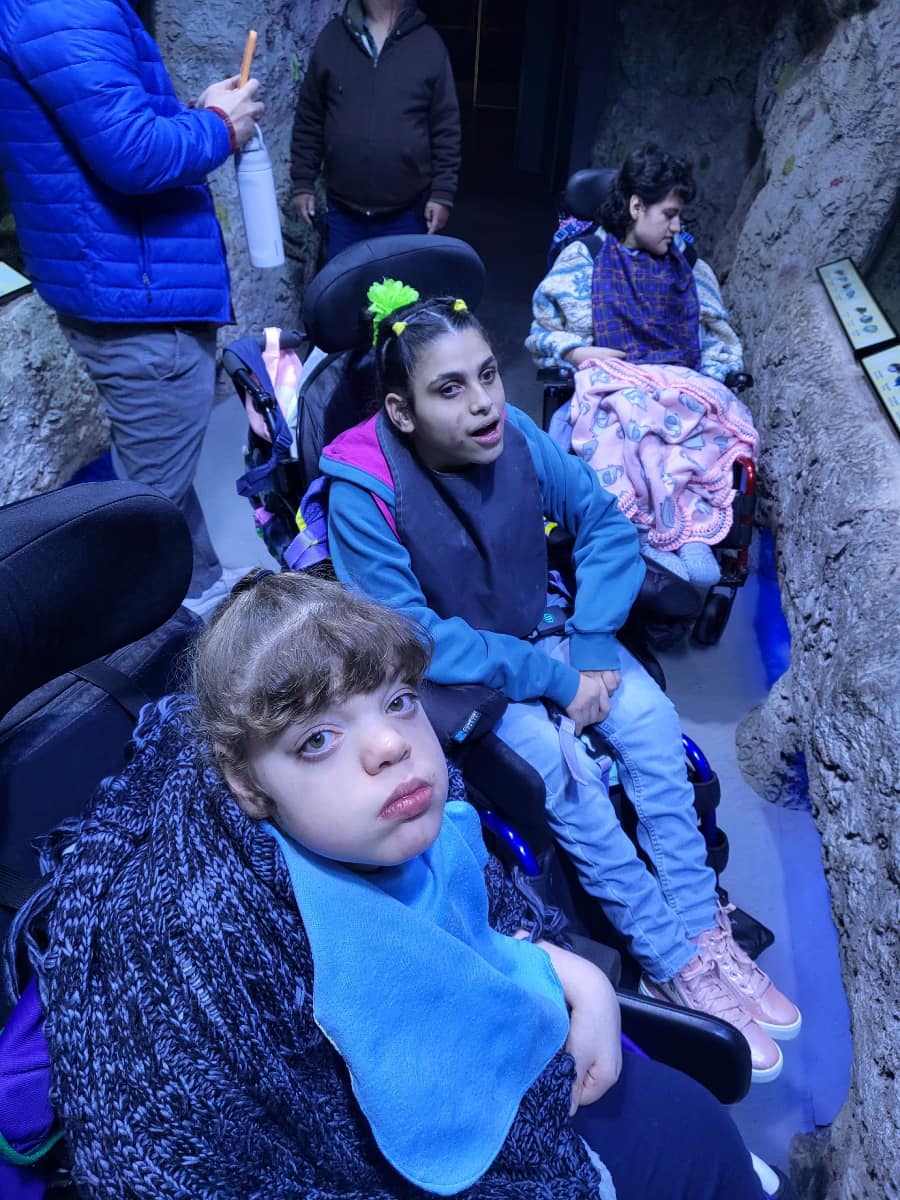 Our children and young adults participate in a wide variety of activities, to include arts and crafts, cooking and T-ball. Therapy programs intertwine with the activities to support our young peoples' independence. Involvement in the community is part of everyday life at Casa.
We go to basketball games, baseball games, the zoo, the park, the aquarium and ice skating, to name a few. Team Casa has been created and allows our young people to participate in Special Olympics. Bowling is our favorite!